We are officially announcing the new photo booth feature! It's free to use, can be customized with your own backgrounds, shows up in the event feed, and it just works great!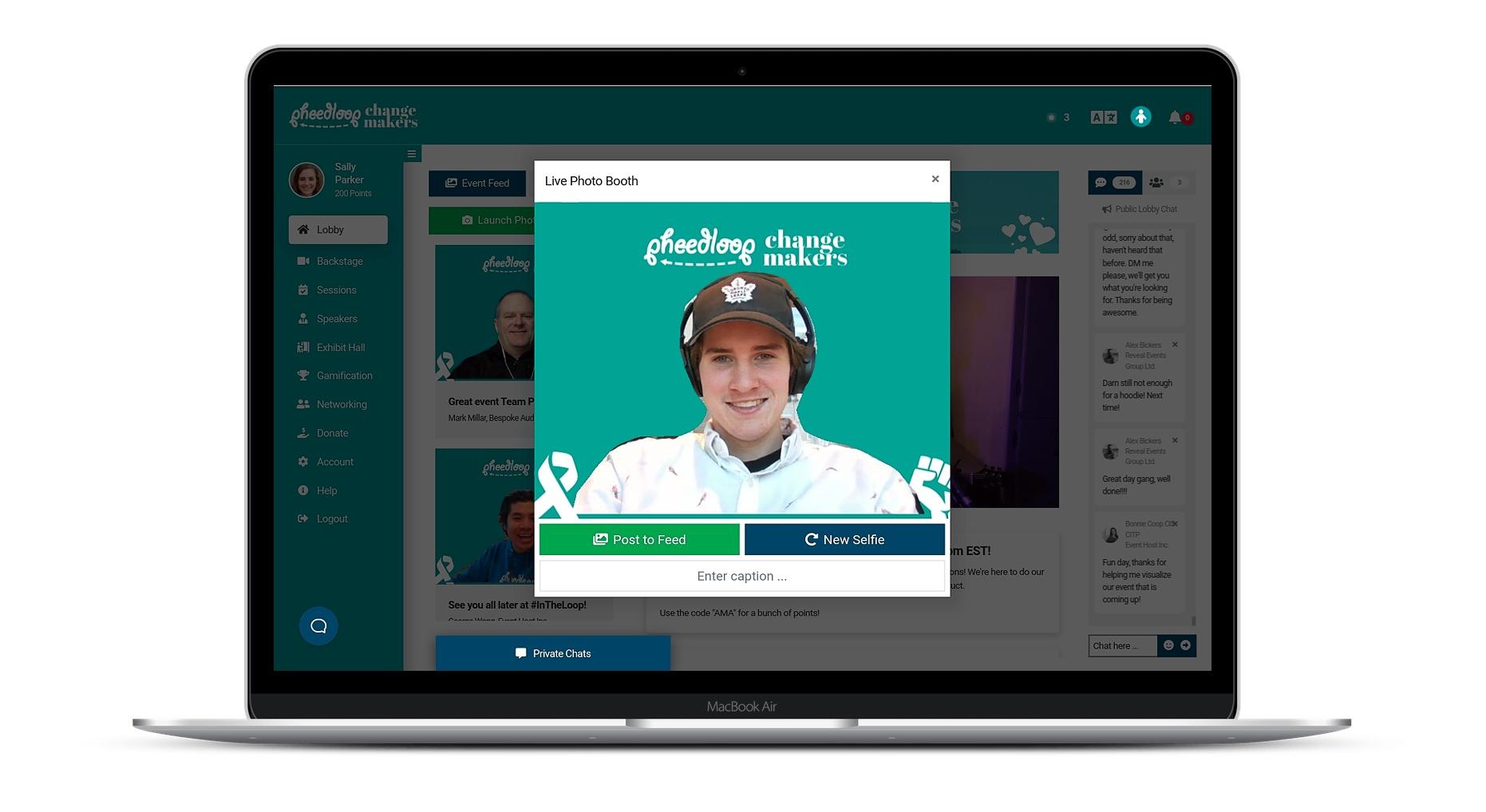 All you need to do to activate and use it is visit your event's virtual (not on-site) settings, and enable it. Set a custom background via the virtual design settings, and you're ready to go to try out the photo booth in the virtual event lobby. You can always delete (or hide) posts via the Networking > Event Feed tab along with all the posts contributed by your on-site attendees via the on-site PheedLoop portals.
By the way - thank you to everyone who contributes reactions and feedback to these product updates. We see all of them, and factor in everything you say into our continuous product development.